It's all about the mindset
LEADERSHIP DEVELOPMENT
Our research suggests that to compete successfully in the 21st century, organisations must be driven by an entrepreneurial mindset.  Current economic conditions require that companies think in a more entrepreneurial way to survive, so it is essential that corporate employees, and especially leaders, have these fundamental skills.
Entrepreneurial Mindset profile (EMP) offers in-depth feedback on 14 scales, the EMP allows leaders to compare their scores with entrepreneurs so they can leverage their strengths and target areas for further development.
ENTREPRENEURIAL MINDSET
Having this "entrepreneurial mindset" is essential to sustaining growth and innovation. The Entrepreneurial Mindset Profile® (EMP) is a cutting-edge assessment tool that examines the skills and capabilities that are needed for this new way of operating.
The EMP helps corporate leaders, students and entrepreneurs assess the degree to which they are utilising an "entrepreneurial mindset" and provides resources to leverage that competitive edge.
The Entrepreneurial Mindset Profile® (EMP)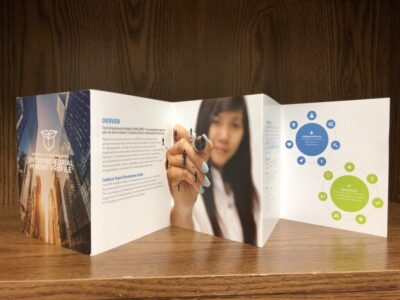 An exceptional resource you can use to assess 14 scales critical to entrepreneurial success.
TEAM DEVELOPMENT
The composite information displayed in EMP Group Reports can be invaluable in determining training needs and strategies for the future.  Areas of strength can be celebrated, and development areas can be specifically addressed in targeted, follow-up sessions.  Furthermore, an examination of the ranges of scores within a particular group can help teams identify skill sets which are not strong on average, but on which one or more team members have particular strengths.  Facilitating open discussions about EMP team feedback not only can clarify goals and objectives, but it also can lead to increased growth and productivity.  Group Reports can be produced for intact teams, specific departments or customised groups.